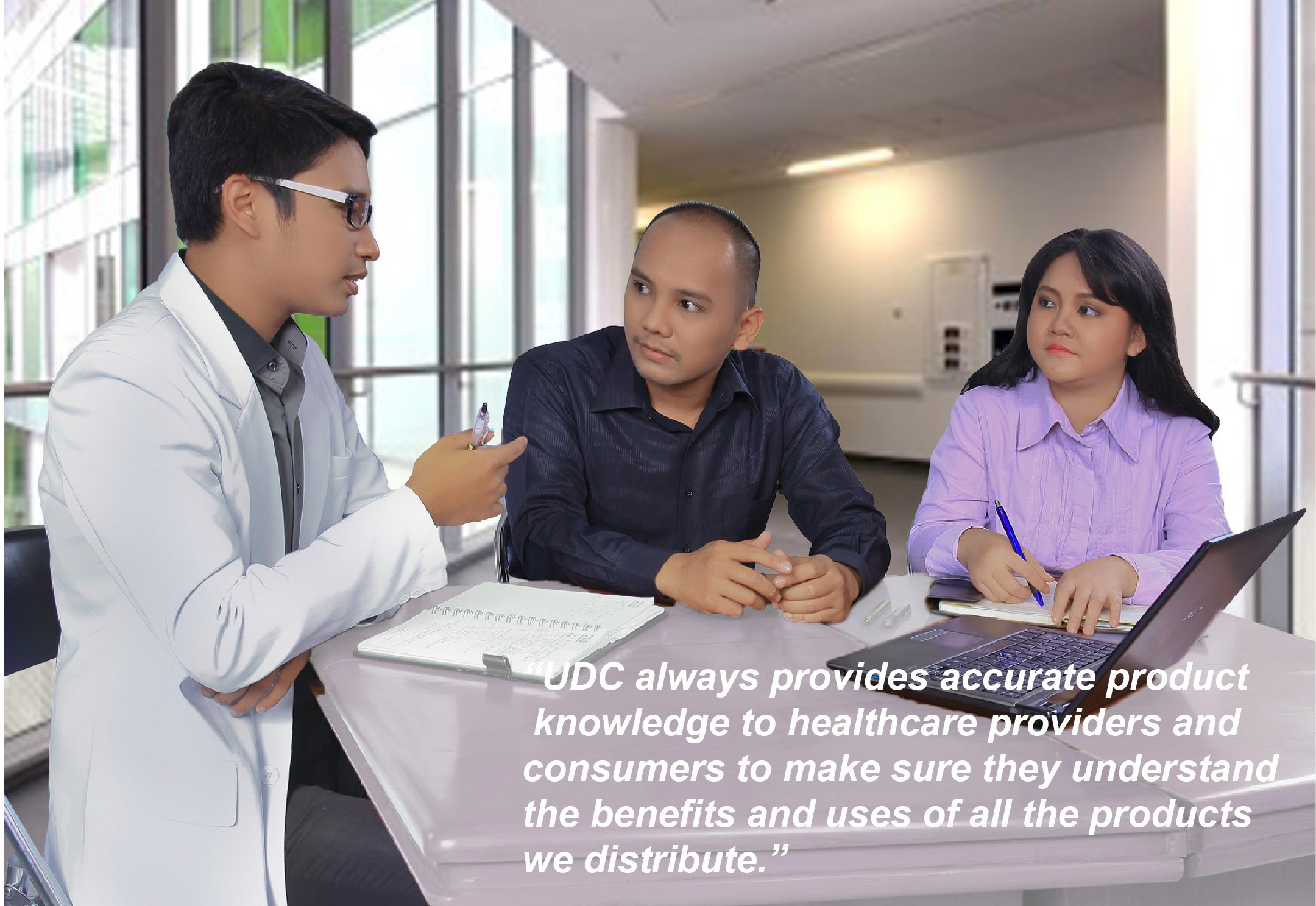 Marketing & Promotion
PT. Quamed is our wholly owned independent business unit that focuses on marketing and promotion for both prescription drugs and over-the-counter products.
One of Quamed's competitive advantages is its pro-active marketing team that promotes our principals' products to healthcare providers and pharmacies in an ethical way that meets the industry's marketing and sales code of conduct. By creating awareness of new products UDC gives healthcare providers more choices and they are able to select the best medicine for the patient.